Reliable
We deliver on our promises and can be trusted to deliver a high quality service focused on your individual needs
Affordable
No fees unless we successfully fill your vacancy, with competitive prices and clear terms
Safe
All candidates put forward are personally interviewed, with DBS and reference checks completed
Discrete
We have a great track record of placing nannies with high profile families, where discretion is a must
Kristy Fennell
Buckinghamshire
Kristy is fully trained in early childhood education, with over 10 years working with children in schools and as a nanny looking after children of all ages.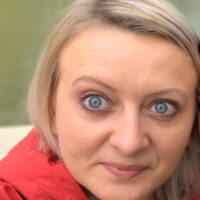 Magda Auld
Berkshire and Surrey
Magda is a mum of two boys with 11 years experience in childcare, working in nurseries and as a nanny for local families with children of all ages.
Liz Napthine
Essex
Liz is fully qualified and has been in the childcare profession for 15 years, nannying consecutively for 10 years. She is also a Mum to her young daughter.
Charlotte Thomas
Warwickshire
Mum of 2, Charlotte has almost 20 years childcare experience, including in a Nursery, as a Sole charge Nanny, Special Needs care and running after school clubs.
Emma Kavanagh
Oxfordshire, Sussex and London
Laura Geoghegan
Gloucestershire
Laura has a background of working in nursery schools, as a nanny, running her own childcare business, and working as a pre-school teacher at a private boarding school overseas..
Chantal Wellavize
Hampshire and Wiltshire
Chantal is a Fellow of the Recruitment and Employment Confederation and owns an HR consultancy. Outside business she is mum to a teen, who she home educates.
Sharon Mortimer
West London and Kent
Sharon has over a decade of experience as a nanny, along with another 10 years working in primary education as a qualified Teaching Assistant.